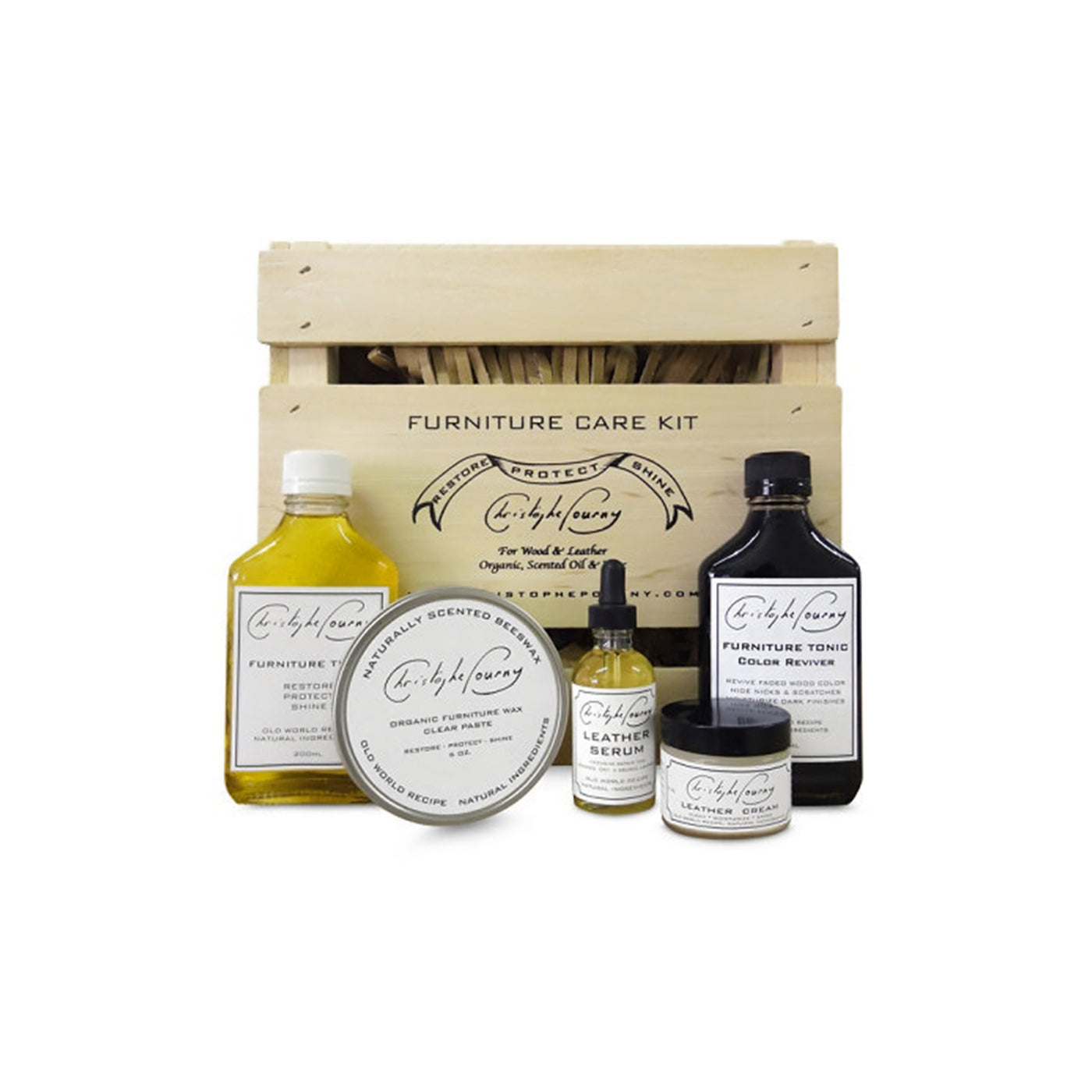 Christophe Pourny
Furniture Care Starter Kit
$40.00
A selection of Christophe Pourny Tonics, Serum, Wax, & Cream are at your fingertips.  Each Furniture Care Kit makes it possible to polish, clean, restore, and shine surfaces and furniture in your home.  Wood, leather, stone, & marble surfaces can all be treated.  The Leather Serum & Cream also rejuvenates and protects Shoes, Handbags, Belts, & Luggage.
Each kit contains:
One 6.7oz  Bottle of Furniture Tonic
One 6.7 oz Bottle of Color Reviver
One 2oz Vial of  Leather Serum with dropper 
One 2oz Jar of Leather Cream
One 6oz Tin of Paste Wax.