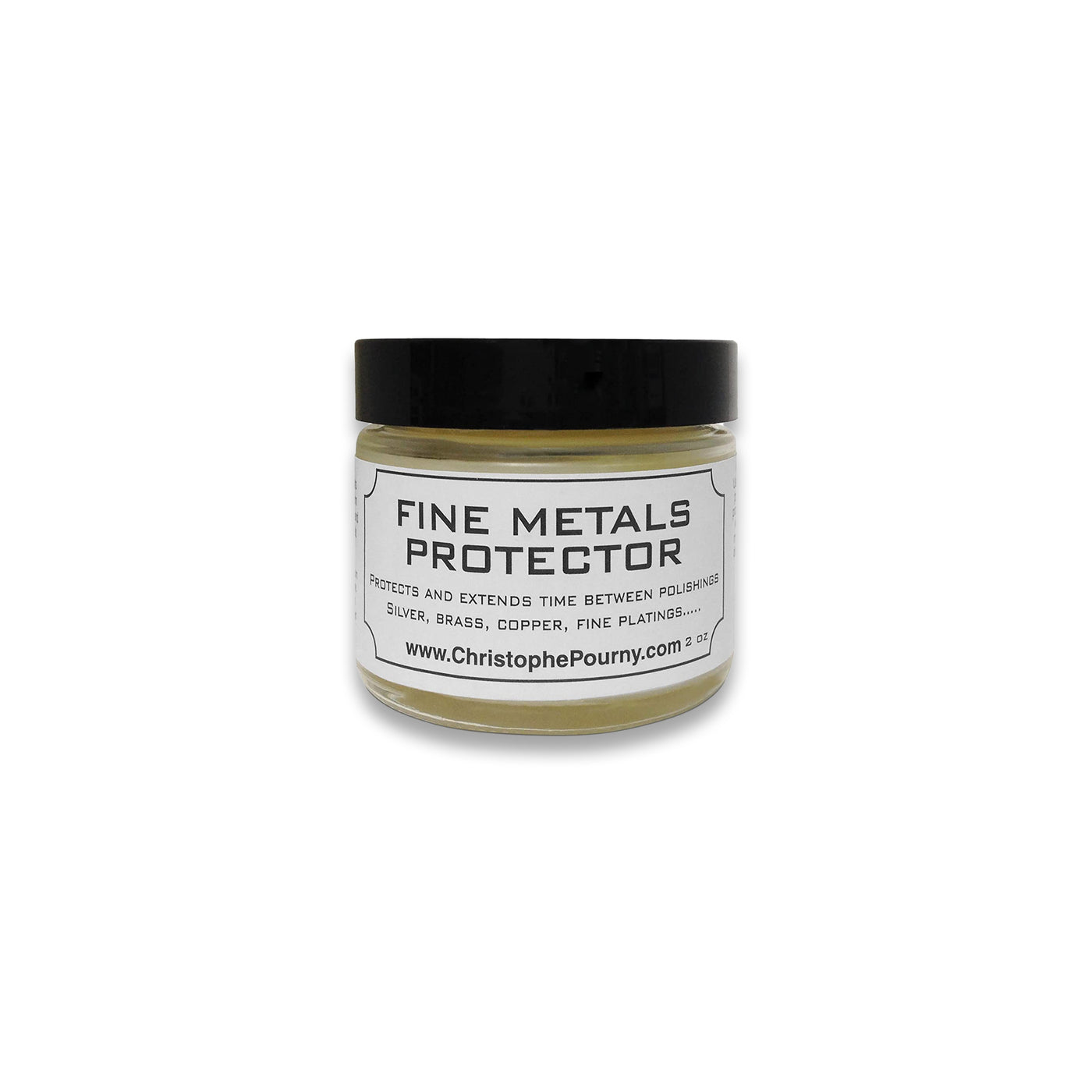 Christophe Pourny
Fine Metals Protector
$25.00
This all natural formula extends the time between polishing all of the sterling silver, brass, copper, or nickel items in your home. A thin layer of this Fine Metals Protector is odorless and invisible and keeps teapots, serving bowls, and bathroom fixtures shining longer. May be used on plated finishes. Contains no petroleum based ingredients. A great addition to any well stocked kitchen or dining room.
Hand poured in Christophe Pourny's Brooklyn, NY studio. 
Size: 
2 oz.
Uses: Apply a thin layer with a clean cloth after polishing.