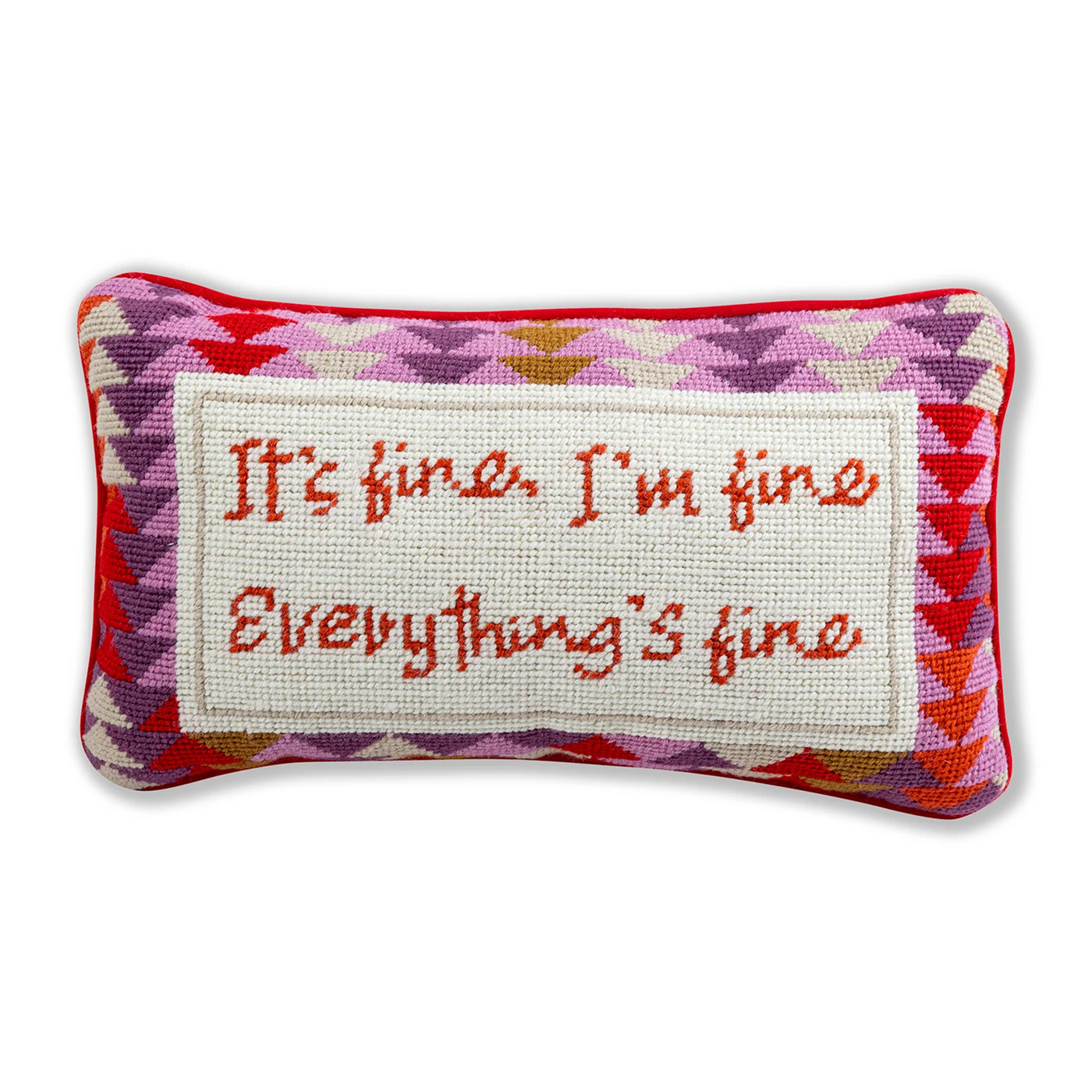 FURBISH
Everything's Fine Needlepoint Pillow
$108.00
Totally fine over here, and now there's a pillow to confirm it. 


Make a statement with this charming-meets-chic needlepoint pillow.  Hand embroidered in wool and backed in luxe lilac velvet, this revived Southern staple with sayings that are sure to get a smile.
Size: 9" x 15" - small pillow, big statement
Each of Furbish Studio's needlepoint pillows take approximately 20 hours to hand stitch creating a very unique and special accessory for your home. They are guaranteed to spark joy and make the perfect gift!