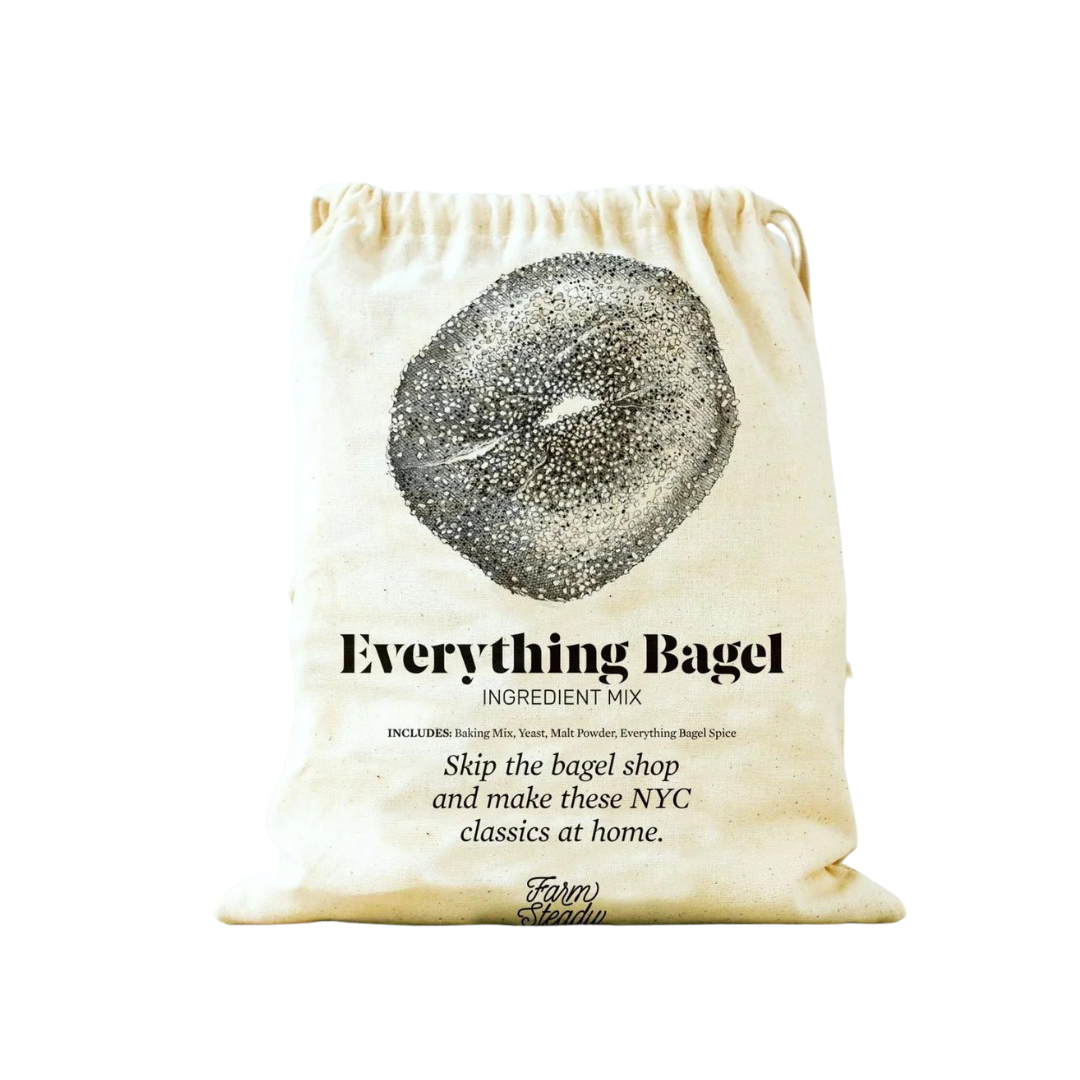 FarmSteady
Everything Bagel Baking Mix
$25.00
Ready for another batch of bagels? Make a dozen fresh everything bagels with this handy refill mix. It's got all the ingredients you need to make a dozen of these New York classics.
Mix Includes:

Baking Mix
Baking Yeast
Malt Powder
Everything Spice Mix
Needed but not included: Egg
Storage & Care:

All the ingredients in the mix are good for 12-18 months from shipment. Best by date is printed on the baking mix.