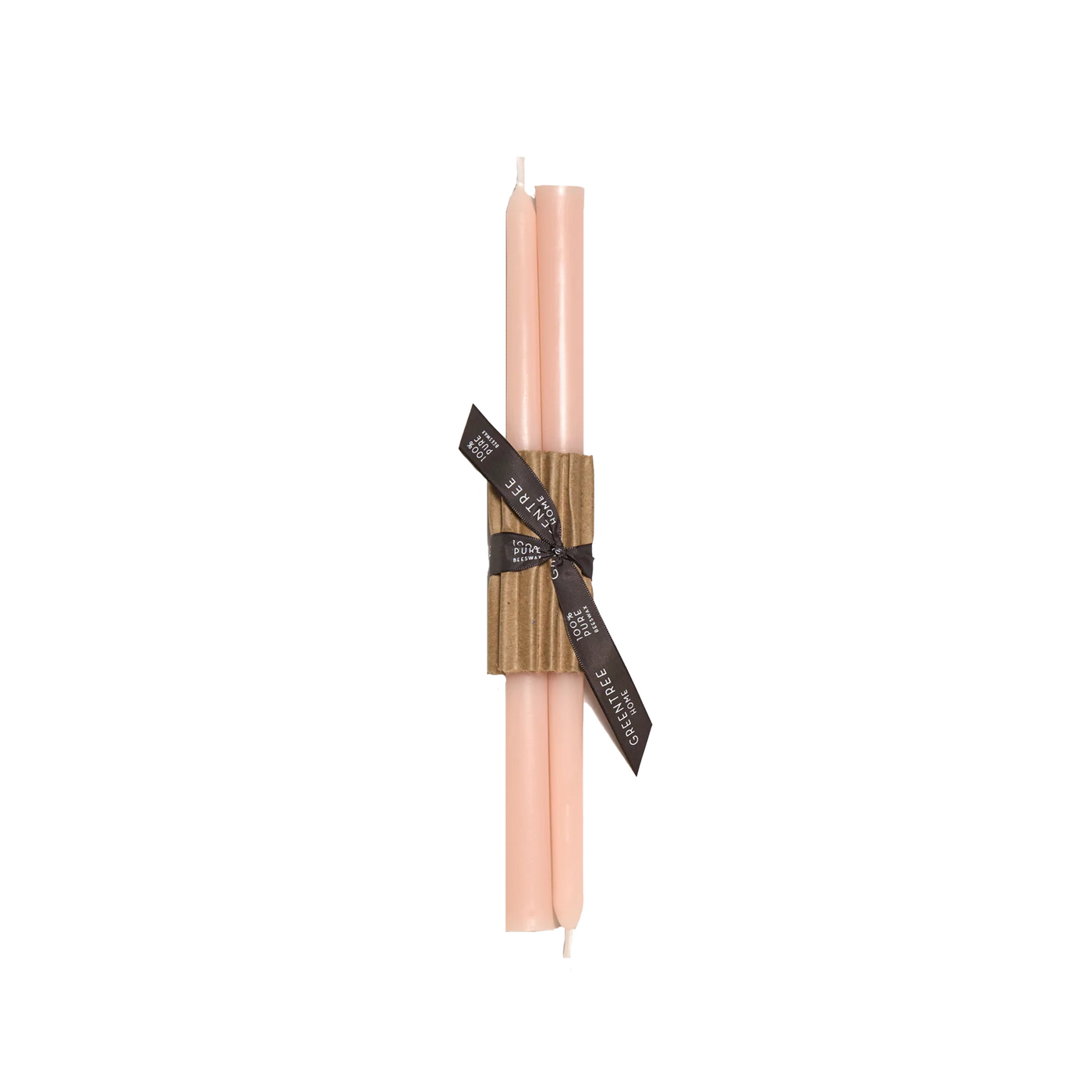 Greentree Home
Everyday Taper Candles 12" - Blush
$25.00
Plain and simple - Everyday Tapers are just that. Make everyday special with candlelight. Available in a variety of colors and three lengths, tapers bring beauty to the dinner table. They are also a thoughtful and all natural gift.
Each candle is hand poured and individually finished in New York State. Lovingly made from 100% pure North American beeswax.
Burn times vary depending on length. 4-10 hours. Note: Tapers have a  3/4" bottom which is a standard taper candle cup size.
Size: 3/4" bottom  x  12"