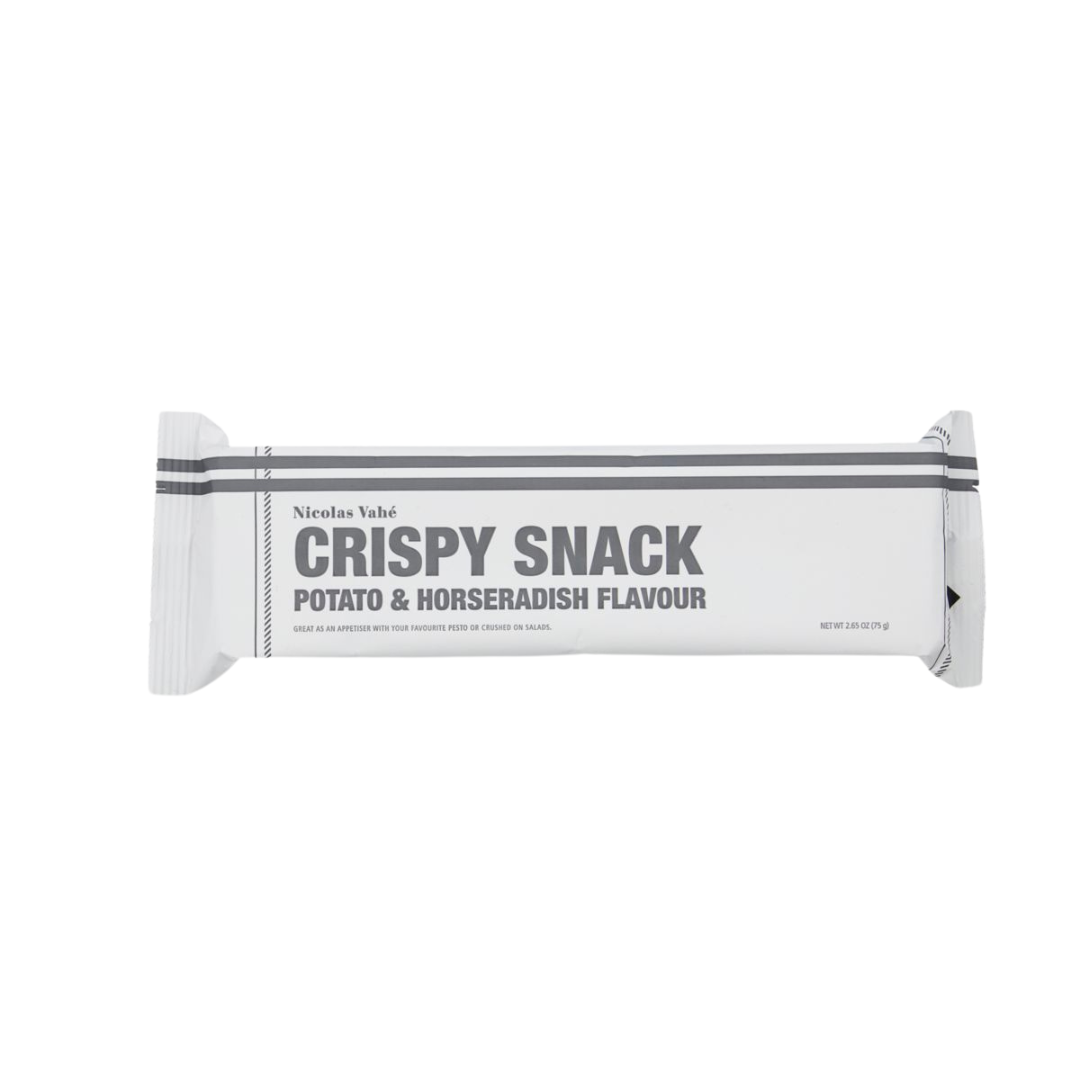 Nicolas Vahe
Crispy Snack - Potato & Horseradish
$5.00
These crispy snacks with potato and horseradish are crushable and can therefore be used as a topping for a salad. You can also enjoy them as an aperitif with your favourite pesto from Nicolas Vahé. Enjoy the irresistible and slightly strong flavour that comes from the horseradish.
Ingriedients: potato flakes 48%. sunflower oil. semolina flour (
wheat
). potato starch. lactose (
milk
). salt. flavouring. smoke flavouring.
wheat
flour. flavour enhancers (monosodium glutamate. disodium guanylate. disodium inosinate). antioxidant (rosemary extract)