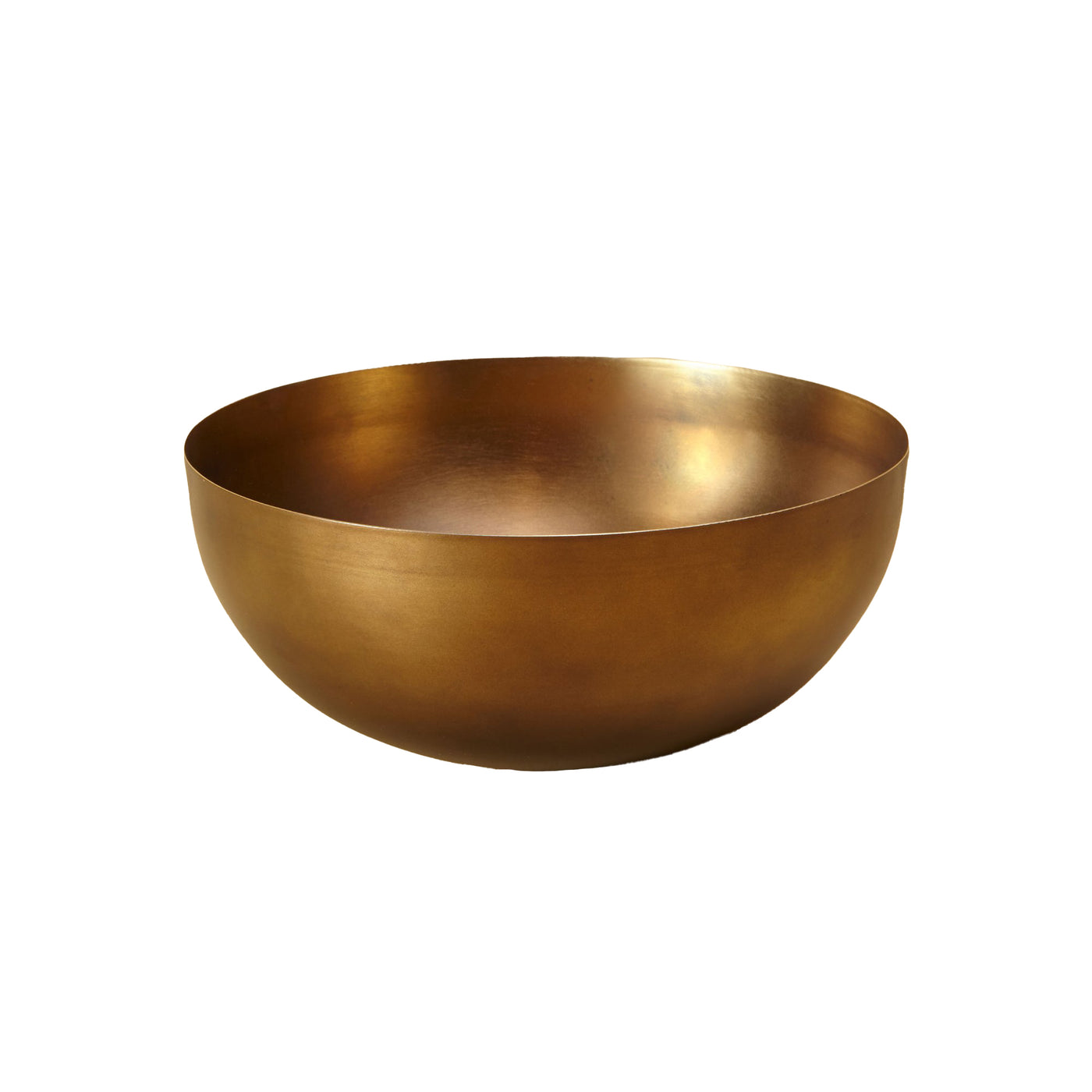 Be Home
Cobbled Aged Bronze Bowl - Medium
$38.00
Be Home's Luxe collection is versatile and eclectic, ranging in texture and shade from hammered bronze to metallic hues of yellow and white gold. There's a reason these shimmering styles have become one of their most popular collections to date. Indulge in extravagant home essentials that accent the unique story behind your home, handcrafted and sustainably sourced whenever possible.
Assembled by hand in India.
Size: 
8.25" dia x 3.5."
Details: 
Ethically crafted in small batches.
Care: 
Hand wash with mild soap. Avoid citrus-based detergents or abrasives to preserve unique finish.