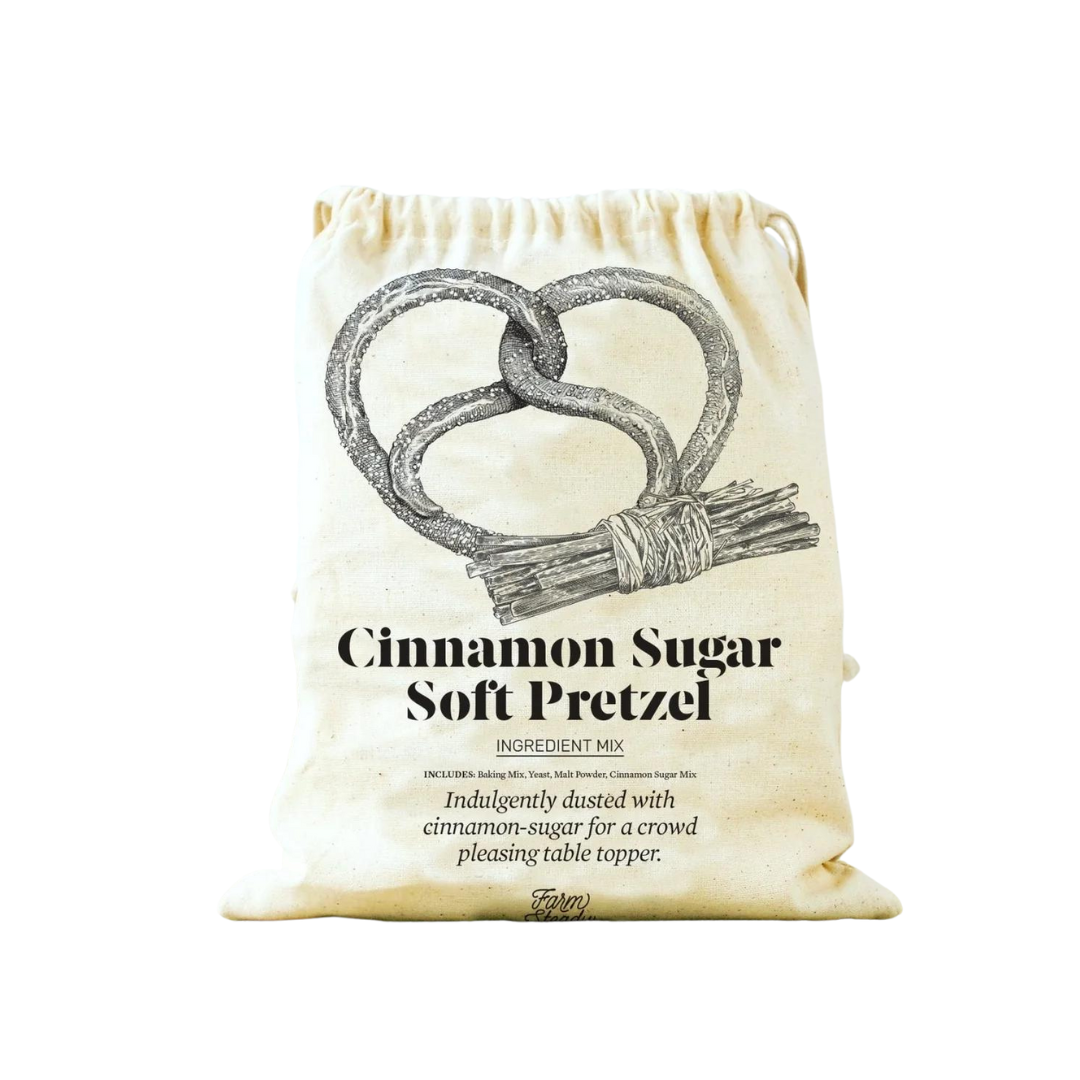 FarmSteady
Cinnamon Sugar Pretzel Baking Mix
$25.00
A sugary sweet twist on a well-loved classic. Our Cinnamon Sugar Pretzel Mix contains all of the dry ingredients needed to roll, twist, and bake a dozen delicious pretzels. The included cinnamon sugar mix adds an indulgent element to these already-tasty classic treats.
Mix Includes:
Pretzel Baking Mix
Malt Powder
Pretzel Salt
Baking Yeast
Needed but not included: Butter, Baking Soda, Sugar
Storage & Care:
All the ingredients in the mix are good for 12-18 months from shipment. Best by date is printed on the baking mix.