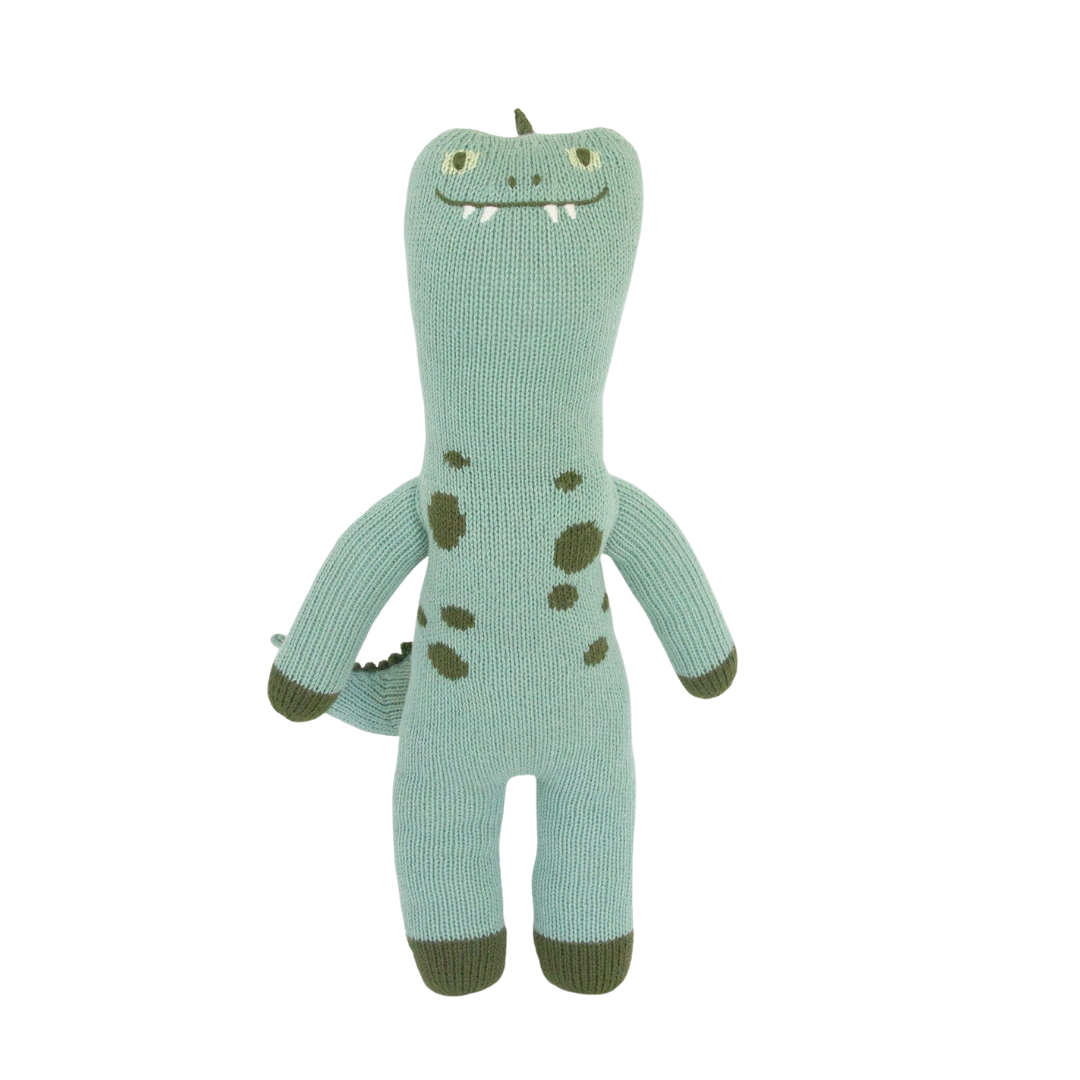 Bla Bla Dolls
Iggy the Dinosaur
$72.00
Iggy is a charismatic green dinosaur. He likes to make piles of rocks but becomes easily distracted. Make Iggy part of the family, so you can take him wherever you go.
A perfect stuffed companion for your child to love. Bla Bla Doll's hand-knit dolls are soft, cuddly and made with heirloom-quality materials, ensuring it will be cherished for years to come! A blabla friend is a friend for life!
100% cotton knit
Designed in the US | Handmade in Peru
Size: 12"