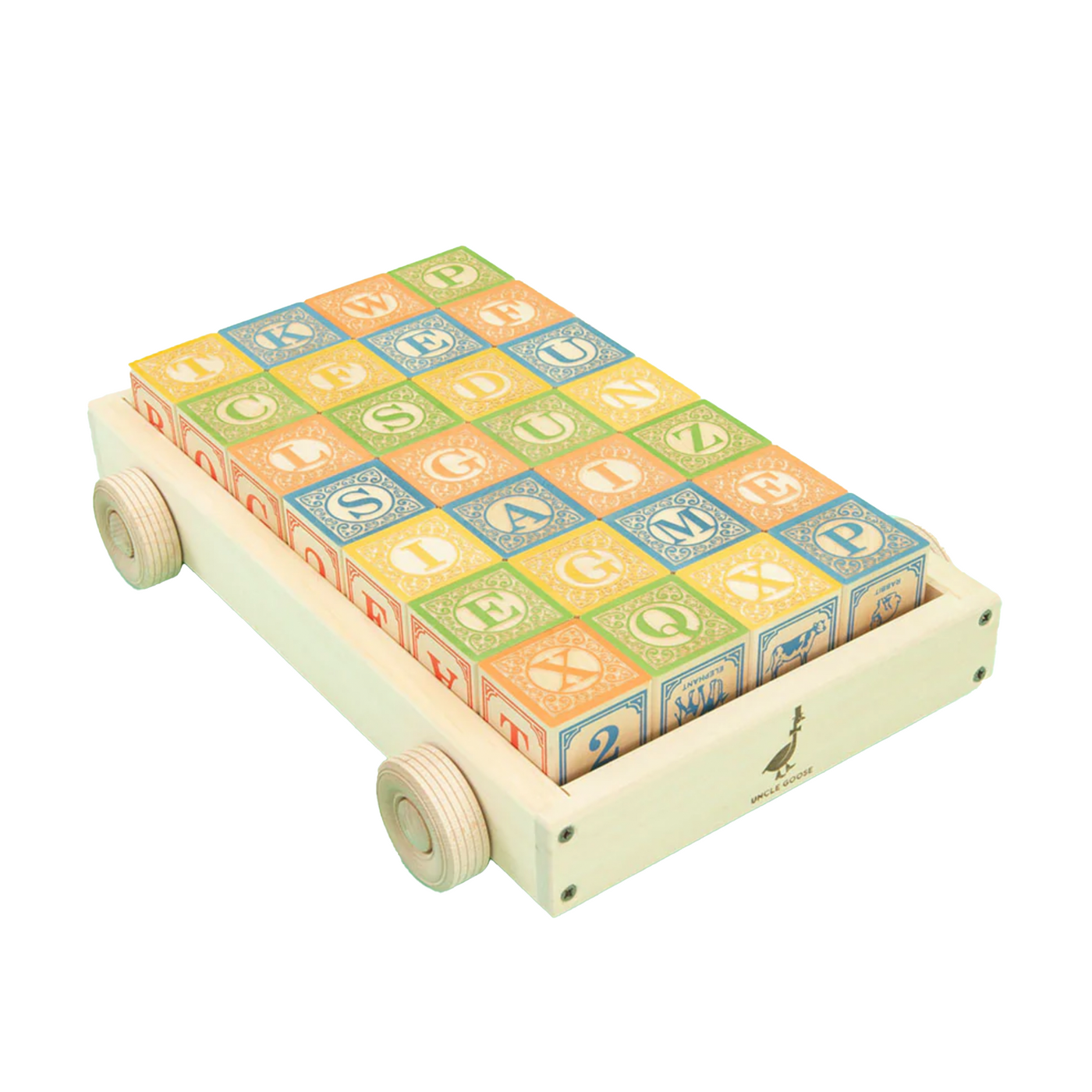 Uncle Goose
Classic ABC Blocks with Wagon
$60.00
At last, you can own a 100% American-made vehicle. This Michigan basswood wagon provides sturdy storage and transportation for 28 ABC blocks. The Wheel treads? They're lathed in Maine. We engraved a handsome Uncle Goose logo on the bumper. Tote, sort, and store your blocks in this clever little wagon.
Four full alphabets. Colorful numbers, math symbols, and a menagerie of hand-crafted animals.
Note the animal illustrations on each block. They're clear and crisp: dapper and distinctive. How fast can you find the blocks you need to spell an animal's name? Hint: "alligator" will probably take longer than "pig". It's a simple game, but one that activates adventure while learning to spell.
Details:
28 - 1.75 inch cubes
Made using sustainable Midwestern basswood
Printed with

 

safe-to-touch inks
100% made in the USA
Ages 2+