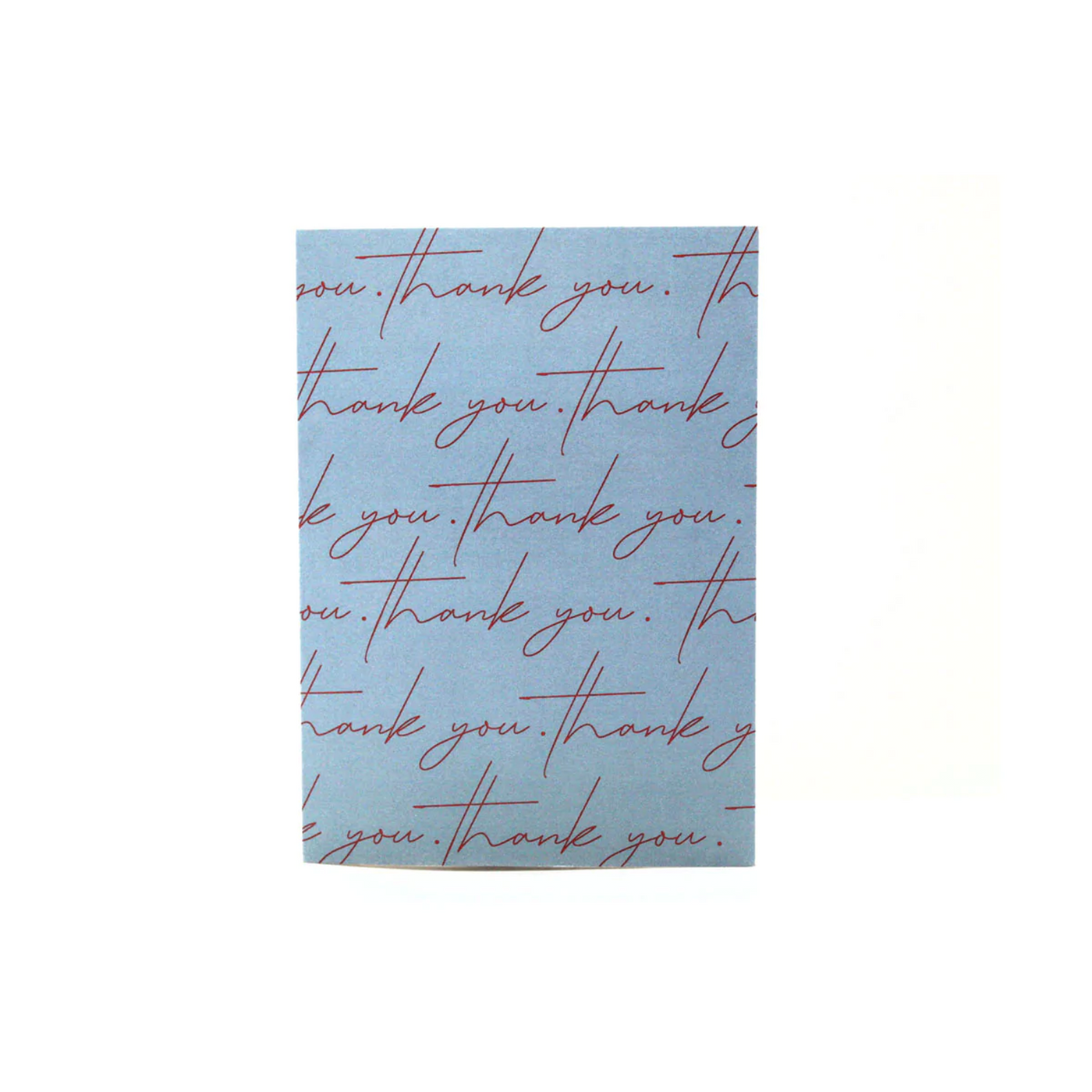 Aya Paper Co.
Thank You Card - Periwinkle
$6.00
In a world full of text messages, send a thank you card. This card is perfect to send after an interview, to thank a client, or show gratitude to a friend. With a blank interior, there's plenty of space to write a personal note to whomever you choose.
Size: A6 4.5 x 6.25 in
Printing Specs: Each card has been printed digitally with 100% non toxic toner on 100% PCW Recycled, PCF Chlorine Free paper.