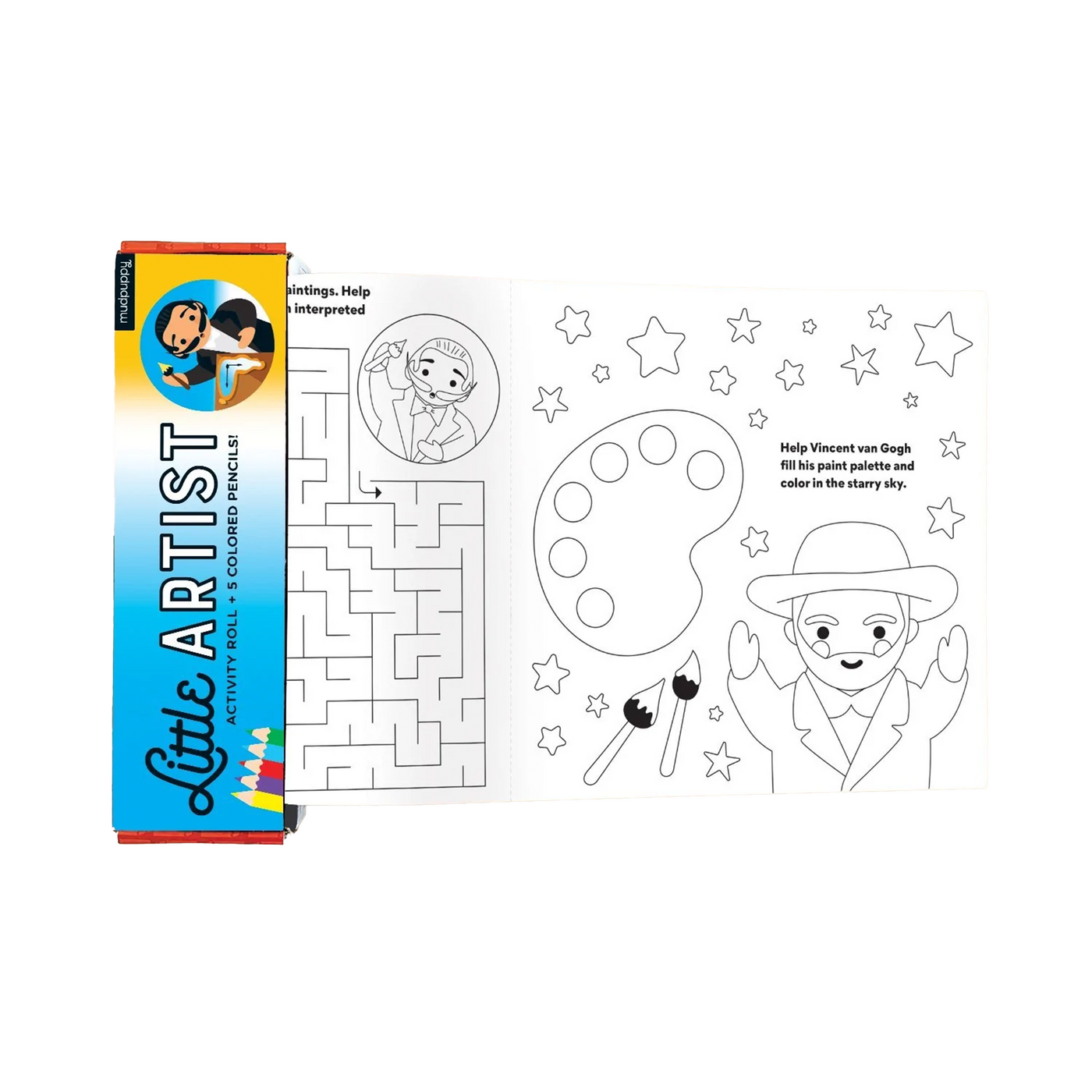 Chronicle
Little Artist Activity Roll
$9.99
This roll features different coloring activities like mazes, spot the difference, and more, plus 5 colored pencils. The 6 feet of coloring roll will encourage the little ones' creativity. Start the fun by opening the box and pulling  out the amount of paper needed. Perforations mark the end of each activity. When you're done with the creative coloring activity, simply roll the paper back inside. 
Size: 6 feet x 7"
Details:

Suitable for ages 4+

Packaging contains 80% recycled paper.


Printed with nontoxic inks.