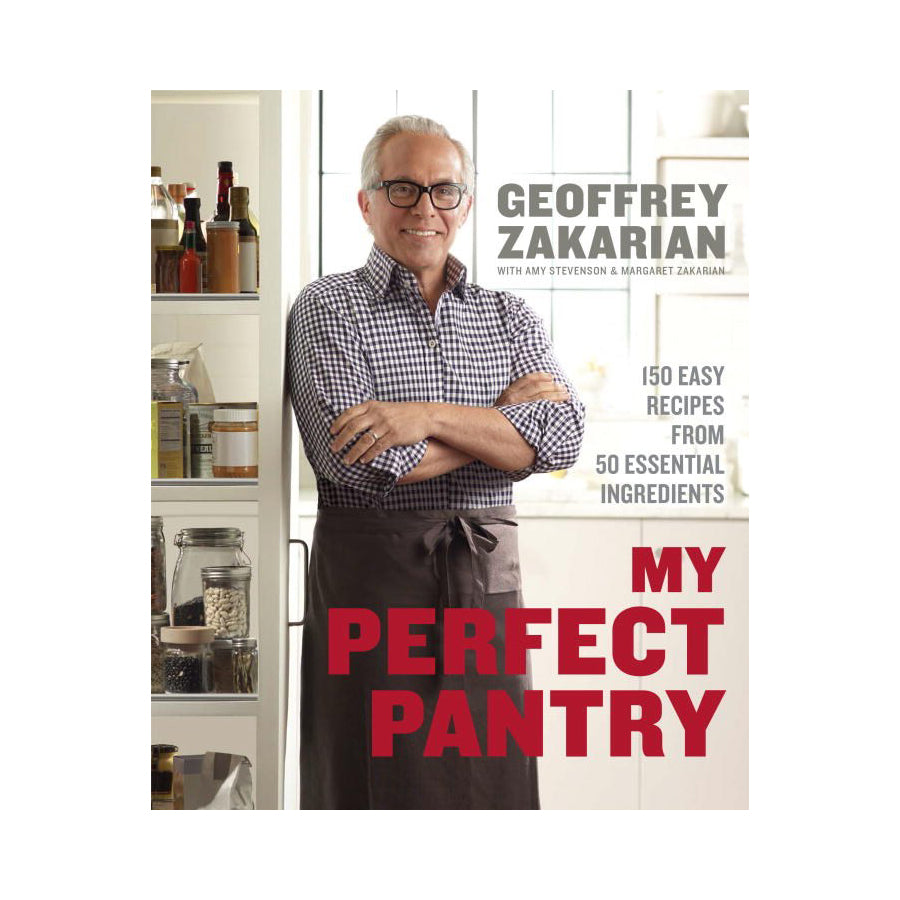 Zakarian
My Perfect Pantry - Baker's Dozen Bundle (Signed)
$390.00
Includes 13 signed copies of My Perfect Pantry by Geoffrey Zakarian.
Books are signed with the following message: Bon Appétit. 

---
Chef, restaurateur, and Food Network Iron Chef Geoffrey Zakarian shows you how to use your pantry to jumpstart any meal.
Forget exotic condiments and specialty foods. With a working base of 50 readily available ingredients, from oats and honey to almonds and canned chickpeas, you will always have the makings of a delicious home-cooked meal. Whether cooking in his world-class restaurants, on Iron Chef, or judging the offerings on Chopped, Geoffrey knows every great meal starts with a trip to the pantry first for inspiration. And when you bring home your fresh produce and proteins, you'll have 150 recipes at the ready, and many of these can be made with pantry ingredients alone.
You'll see a simple can of beans as a Smoky Black Bean Bisque or coconut milk as Spicy Coconut Tempura Shrimp. Standard back-of-the-cupboard fare like almonds become crispy crust on a broiled pork chop; peanut butter lends itself beautifully to a spicy slaw, cider vinegar gives great flavor to a chicken main as well as to donuts, and mustard transforms a a pot roast. Throughout, you'll find quick but ingenious tips for each of the 50 ingredients, like how to use Earl Grey teabags to infuse ice cubes or a syrup for French toast.
The Perfect Pantry makes it so easy for your everyday staples to lead, rather than support, the creation of extraordinary meals. Geoffrey gives you the shopping list you need, as well as the road map for making the most of what you have on hand.
Author: Geoffrey Zakarian, Amy Stevenson, Margaret Zakarian.
ISBN: 9780385345668