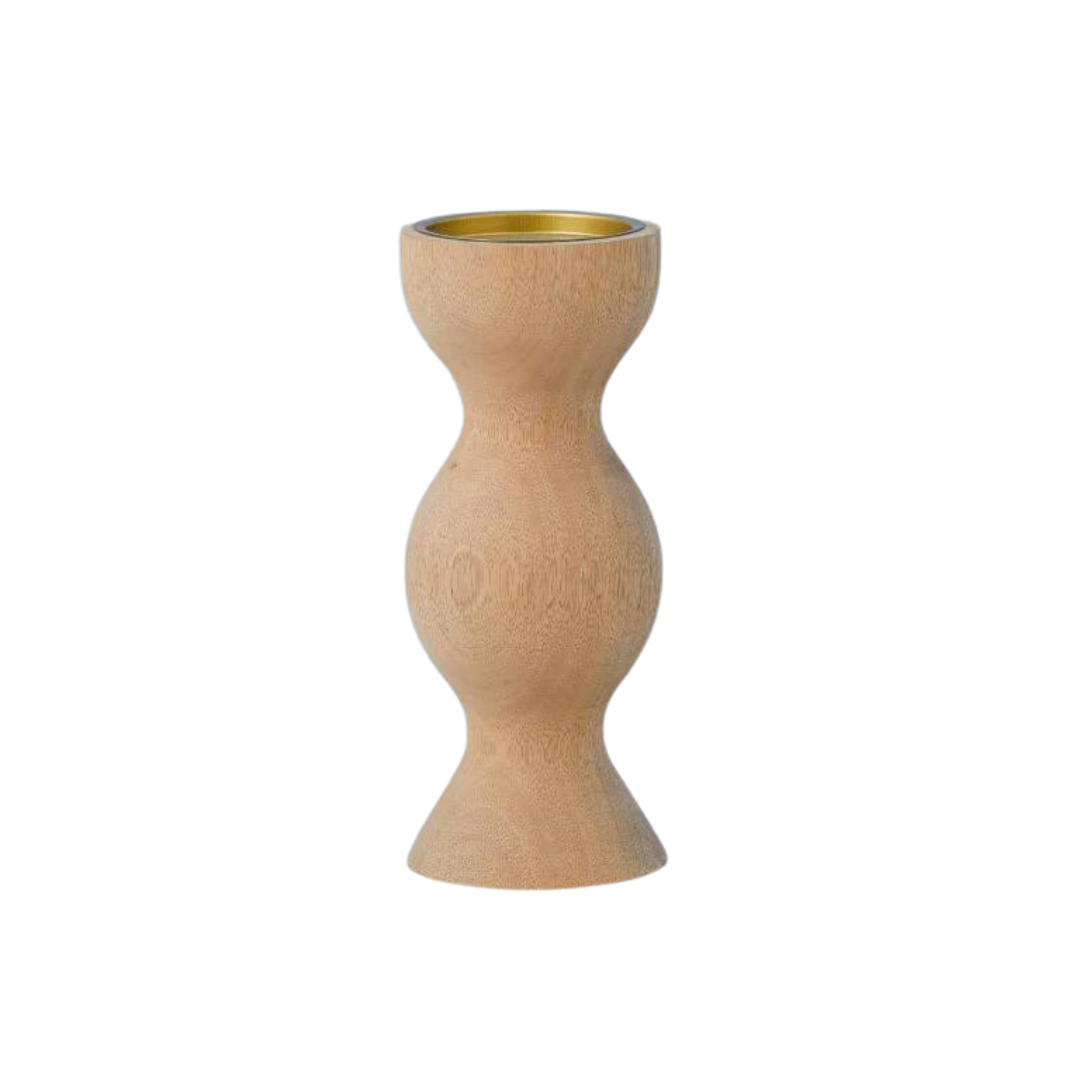 Be Home
Aurora Pillar Candle Holder, Small
$78.00
Be Homes' Raw Mango Candle Holders are sustainably sourced from protected groves and carved by hand from a single piece of wood. They are proud to work only with sustainably sourced timber, supporting the planting of new trees with each harvest. The beautifully aged wood infuses each piece with its own set of natural striations and subtle highlights.
Size: 4" X 4" X 10"
Sustainably sourced from protected groves. Assembled by hand in India. Ethically crafted in small batches.

Care Instructions: Hand wash with mild soap. Avoid high temperatures and harsh abrasives to preserve best condition.