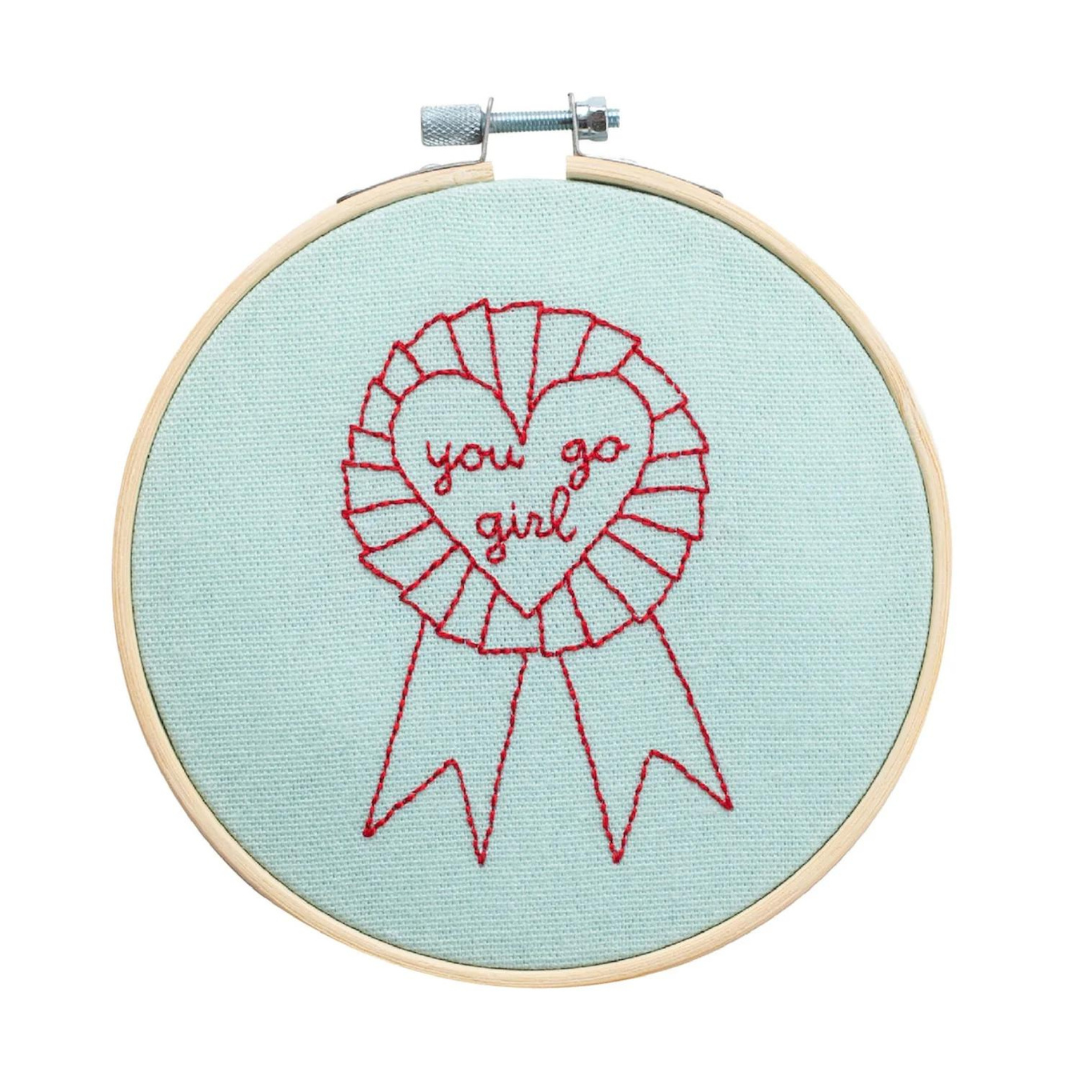 Cotton Clara Ltd
You Go Girl Embroidery Hoop Kit
$24.00
For persevering, for being brave, for taking that risk, for just being you. You deserve a badge of honor!
This kit is stitched in a red thread onto a mint fabric. It's recommended for beginners as it just uses a back stitch.  The design is printed on to the fabric, ready for you to start stitching over it. It's a bit like drawing with thread.
The packaging is so beautiful it's all ready to gift. Plus all of the packaging is fully recyclable, and contains no plastic.
Embroidery kit for beginners
This embroidery hoop kit is one recommended for a beginner as it just uses one simple stitch, and one color embroidery thread.
What's in this embroidery kit?
Everything you need to complete this kit (apart from a pair of scissors) is included:
Embroidery hoop

Printed fabric

Embroidery needle

Embroidery thread 

Wadding

Instructions

Backing disc (making it super easy to finish off and hang on your wall).
Embroidery kit details
Embroidery hoop measures 5.5"in diameter


Ideal for embroidery beginners

The embroidery kit is beautifully packaged in a striped box, so it's perfect for gifting!

Mint Fabric with Red thread