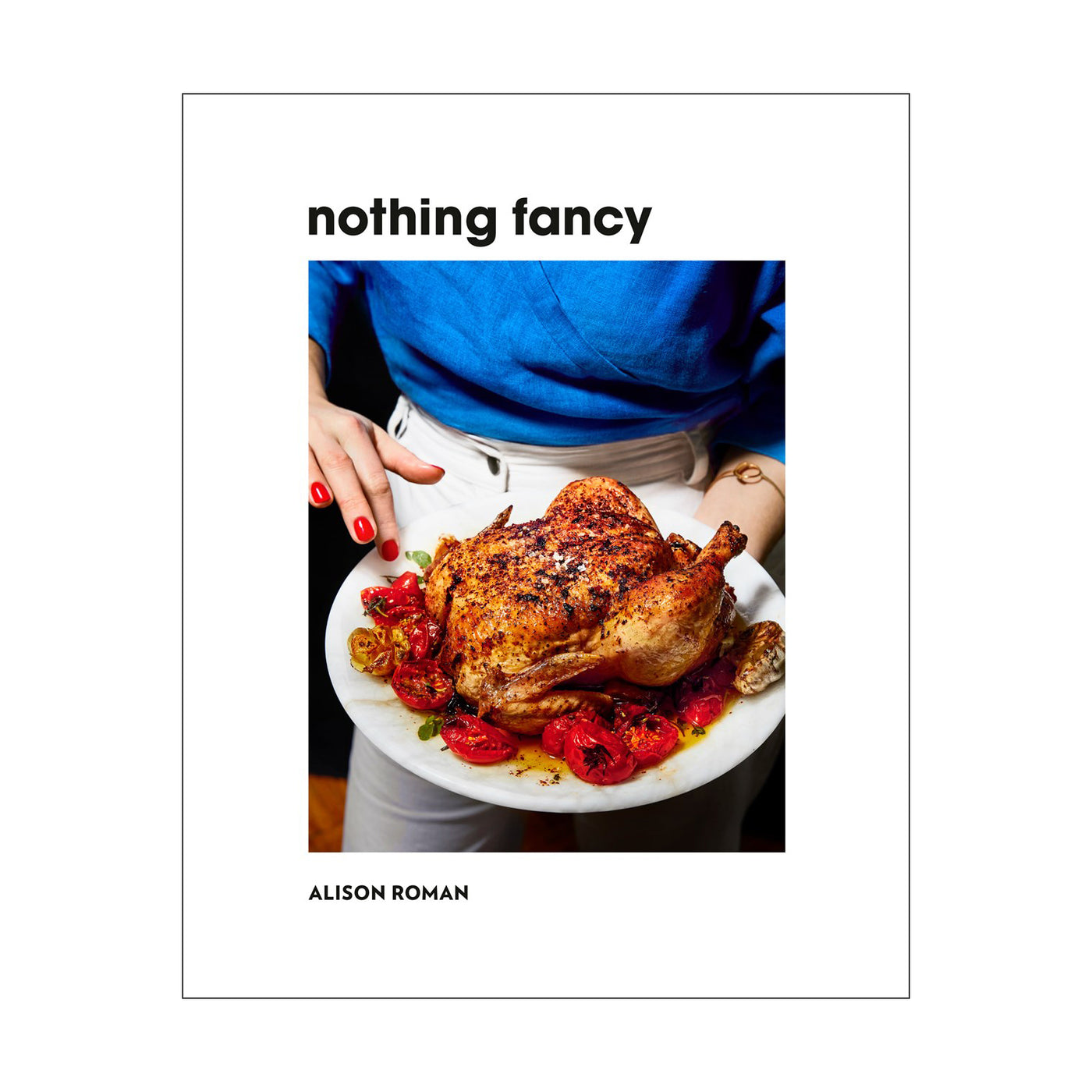 Penguin Random House
Nothing Fancy
$32.50
Nothing Fancy: Unfussy Food for Having People Over.
Feeding friends—and feeding yourself—is an unfussy affair with social media superstar and newly minted New York Times columnist Alison Roman

Just as Martha Stewart introduced a generation to entertaining nearly forty years ago, so now Alison Roman reinvents the dinner party as a relaxed gathering for our current culture where dining out is increasingly expensive and everyone is craving down time connecting with friends. In Nothing Fancy, Alison brings her signature laid-back, approachable style and visually stunning recipes that are high on wow factors and low on effort to dishes designed to be enjoyed with others, whether for an impromptu Tuesday dinner with a neighbor or a Saturday-night hang with the gang. From a special plate of lamb chops "for the table" to a who-doesn't-love-a-baked-potato bar to Overnight Foccacia Tonight, each of these 150 recipes is brand new and signature Alison. Here, too, are plenty of Alison-isms, such as forget wine pairings and drink what you like, don't stress about parsley stems, and yes, you can ask the guests to help with the dishes.
ISBN: 9780451497017
Hardcover: 320 pages.