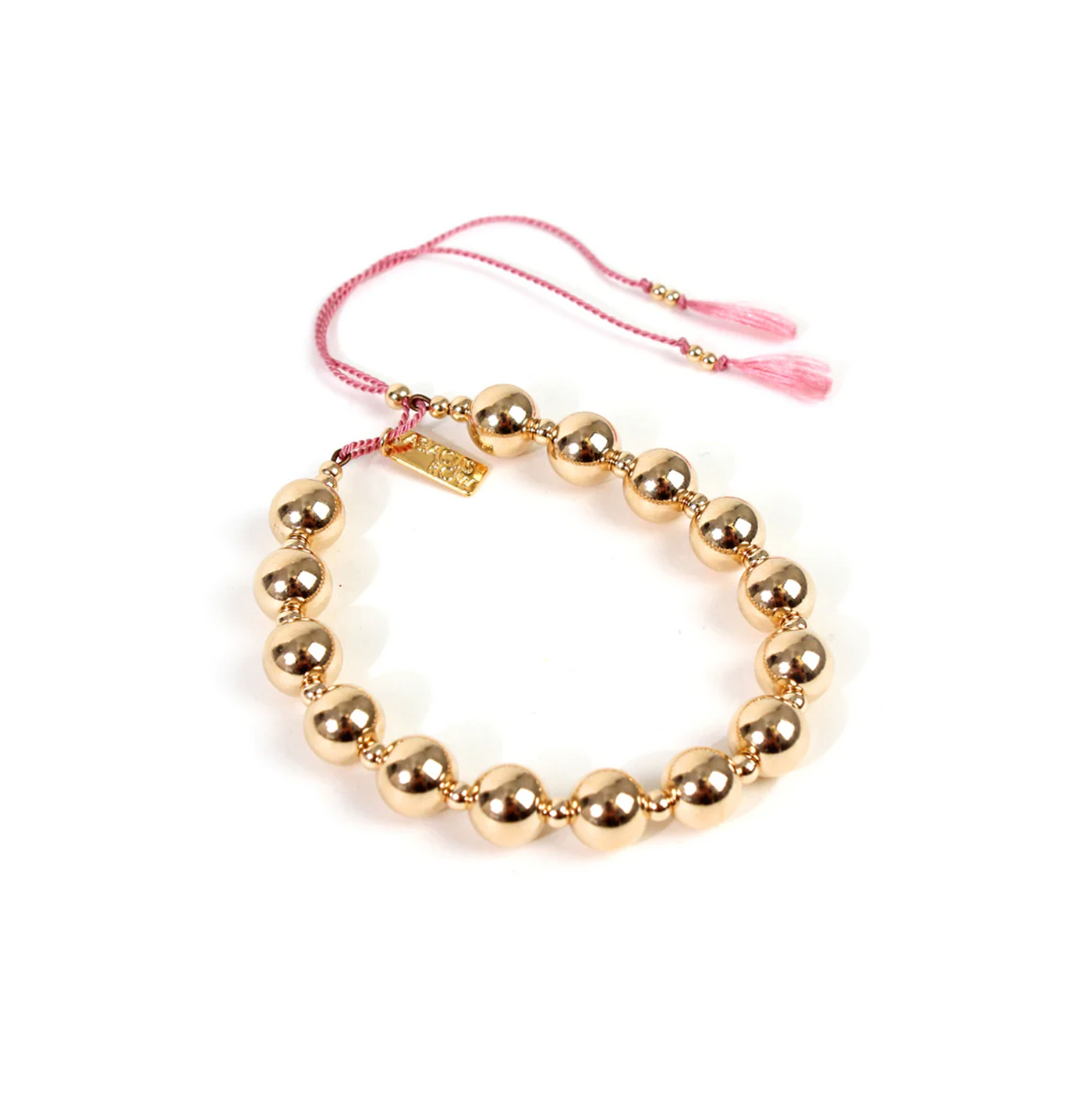 Abacus Row
Moon Sun Bracelet - Peony Tassels
$180.00
The Moon Sun Bracelet is a nod to the Chinese lunisolar calendar that determines our favorite holiday of the year – Lunar New Year.
This design is made up of 15 beads to reflect the 15 days in each of the 24 cycles of the lunar year.
Adjustable Bracelet Sizing
This bracelet is adjustable, with a length that can be adjusted between 6" - 9.25". This size will fit most. The widest part of your hand should measure less than 9.5" in circumference.
Details
Size – 6" - 9.25", adjustable
Materials – 14k gold-filled hoops, 14k gold-filled beads, silk cord