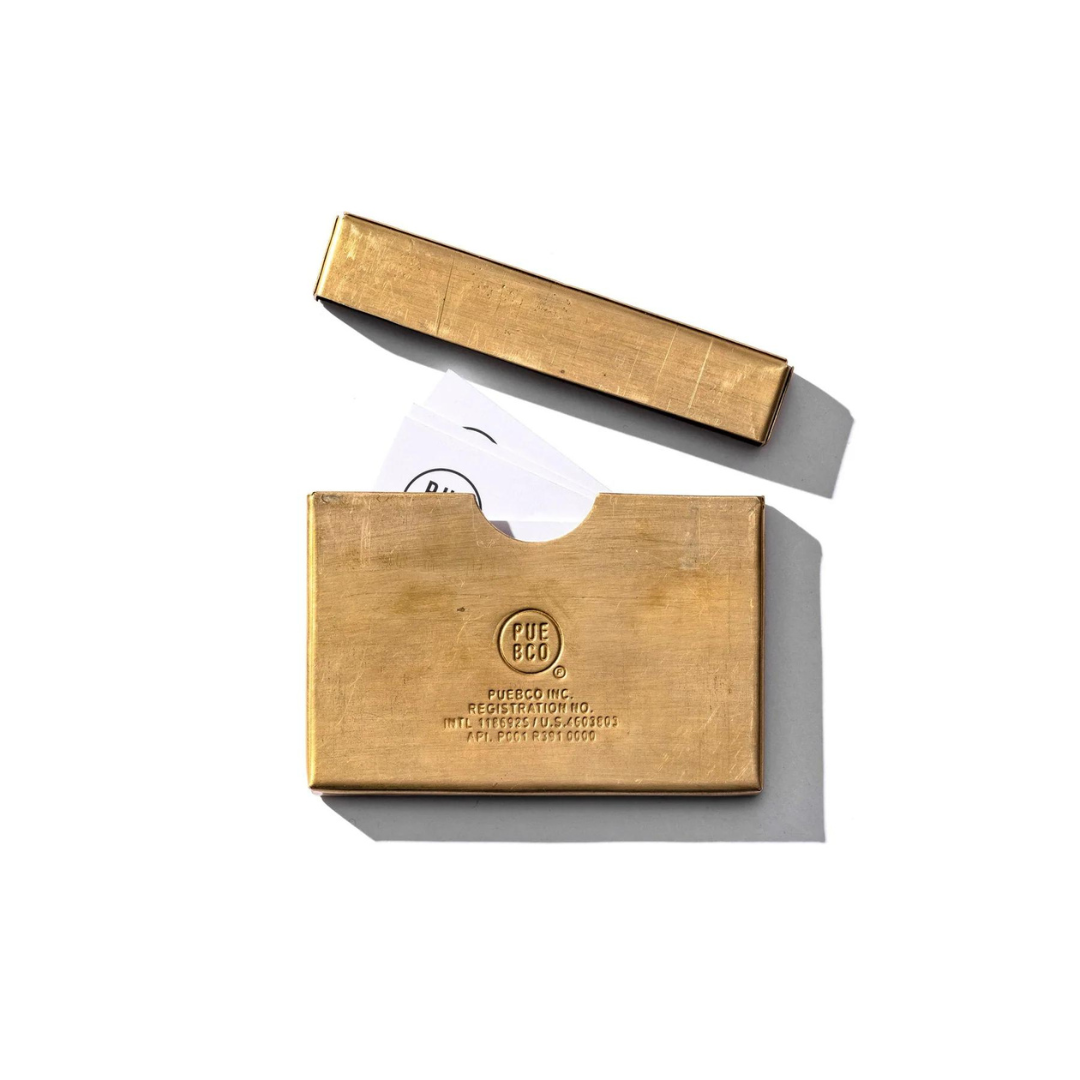 PUEBCO
Brass Card Case
$50.00
The perfect size for a set of business cards or used as a protective wallet, the Brass Card Case is a retro two piece accessory that will begin to patina the more it's used.
Approximate Size:  H 2.8 in. x W 4.3 in. x D 0.5 in.
Material: Brass
*Note:  Due to the characteristics of brass, there is blue-green rust called darkening and patina. There is a risk that darkening and rust will move to what you put inside. The surface of brass oxidizes due to use and aging, and the color and texture change. If you close the lid while playing cards or something to put inside is close to the opening and closing side of the lid, the lid may get caught and the paper may break or be damaged. Move closer to the hinge side before closing the lid.