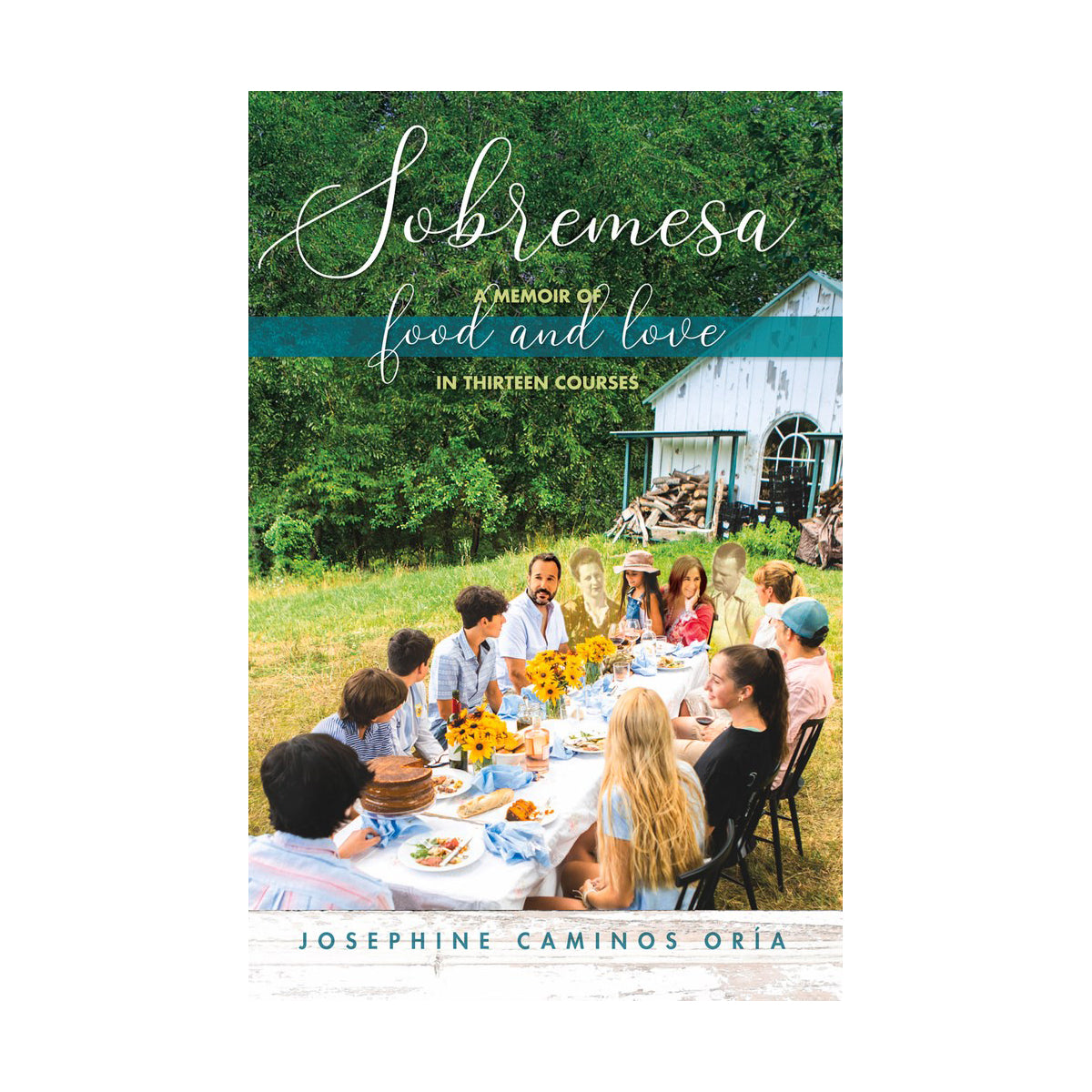 Scribe
Sobremesa
$24.95
Sobremesa: A Memoir of Food and Love in Thirteen Courses.
A must-taste of Argentina that serves up a magical, gastronomic meditation on how the choices we make at the table can define who we are-and who we want to be .
"Sobremesa reads like a cross between magical realism and the food section of the New York Times. Delicioso!" —Beth Ostrosky-Stern, New York Times Bestselling Author.
If food is the universal language of love, sobremesa is the romance. Gather around the table with C-level career woman turned foodpreneur, Josephine Caminos Oría, as she cooks up a magical tale, told morsel by morsel, of some of her most memorable tableside chats—sobremesas—that provided the first-generation Argentine-American the courage to leave the safe life she knew and start over from scratch.
In her coming-of-age adventure, Josephine travels to her family's homeland of Argentina in search of belonging—to family, to country, to a love, and ultimately, to oneself. Steeped in the lure of Latin culture, she pieces together her mom and abuela's pasts, along with the nourishing dishes—delectably and spiritually—that formed their kitchen arsenal. But Josephine's travels from las pampas to the prairie aren't easy or conventional. She grapples with mystical encounters with the spirit world that lead her to discover a part of herself that, like sobremesa, had been lost in translation.
Just as she's ready to give up on love all together, Josephine's own heart surprises her by surrendering to a forbidden, transcontinental tryst with the Argentine man of her dreams. To stay together, she must make a difficult choice: return to the safe life she knows in the States, or follow her heart and craft a completely different kind of future for herself—one she never saw coming.
This otherworldly, multigenerational story of a daughter's love and familial culinary legacy serves up, in 13 courses, the timeless traditions that help Josephine navigate transformational love and loss. It's a reminder that that home really is anywhere the heart is. Sobremesa invites you to linger at the table, reveal your own hidden truths and savor the healing embrace of time-honored food and the wisdom it espouses.