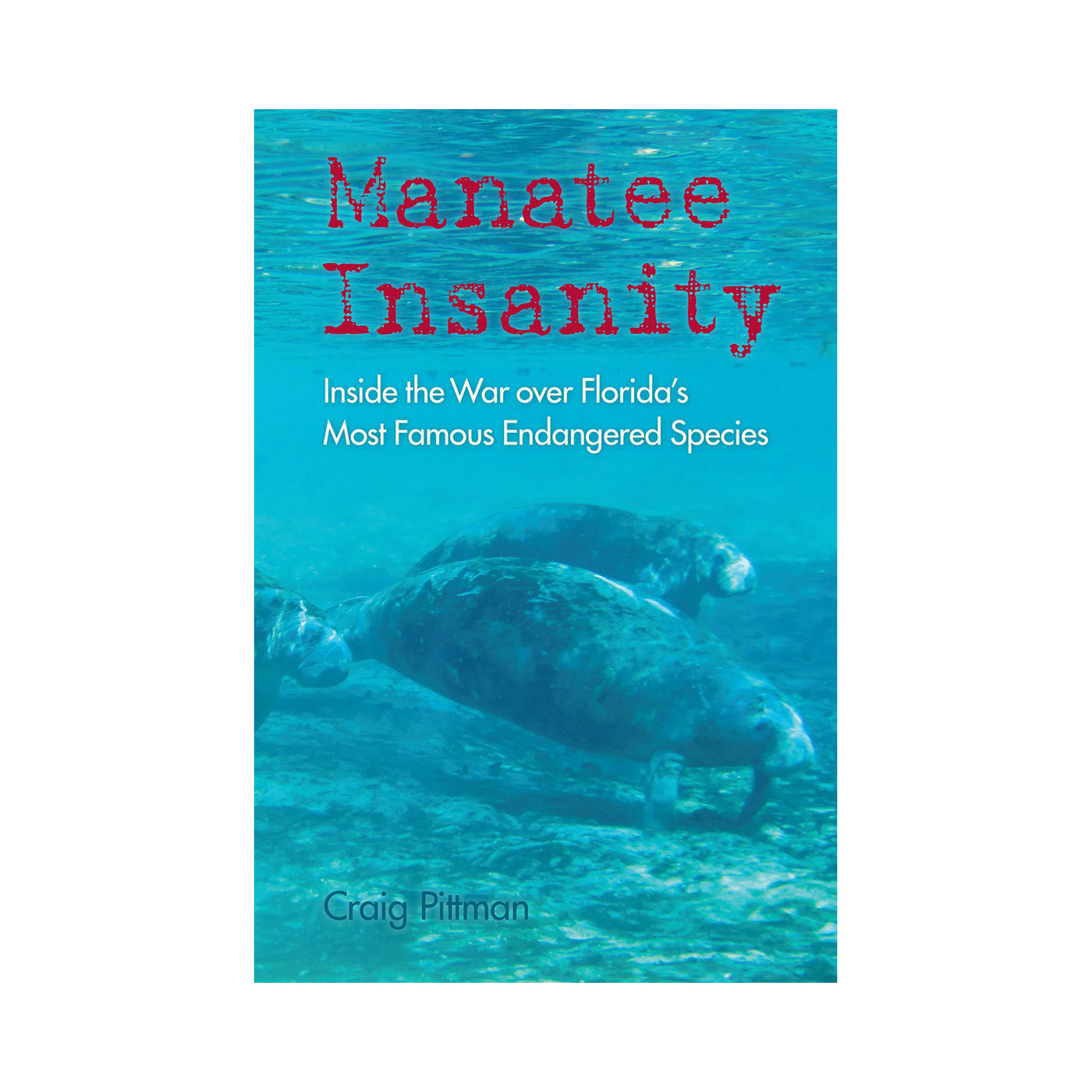 University of Florida Press
Manatee Insanity
$28.00
The quiet manatee has long been a flash point of frequent environmental debates. It is Florida's most famous endangered species, as well as its most controversial. Manatees appear on hundreds of license plates, attract hordes of tourists, and expose the uneasy relationships between science and the law and between freedom and responsibility like no other animal.
As passions have flared and resentments have grown, the battle over manatee protection has evolved into a war, and no reporter has followed the story more closely than Craig Pittman, the first environmental writer to explore the complex history, culture, and science of the controversies and concerns surrounding this remarkable creature.
With an abiding interest in the uncertain fate of this unique species, Manatee Insanity provides the first in-depth history of the attempts to provide legal protection for the manatee. Pittman follows Florida's gentle giants through time and space, detailing interactions with a variety of human actors, from Jacques-Yves Cousteau to Jeb Bush to Jimmy Buffett, from a popular children's book author to a federal lawman who dressed in a gorilla suit for the ultimate undercover assignment.
Author: Craig Pittman.
ISBN: 9780813068848
Series: Florida History and Culture.
Size: 9.3" x 6.1" x 1"