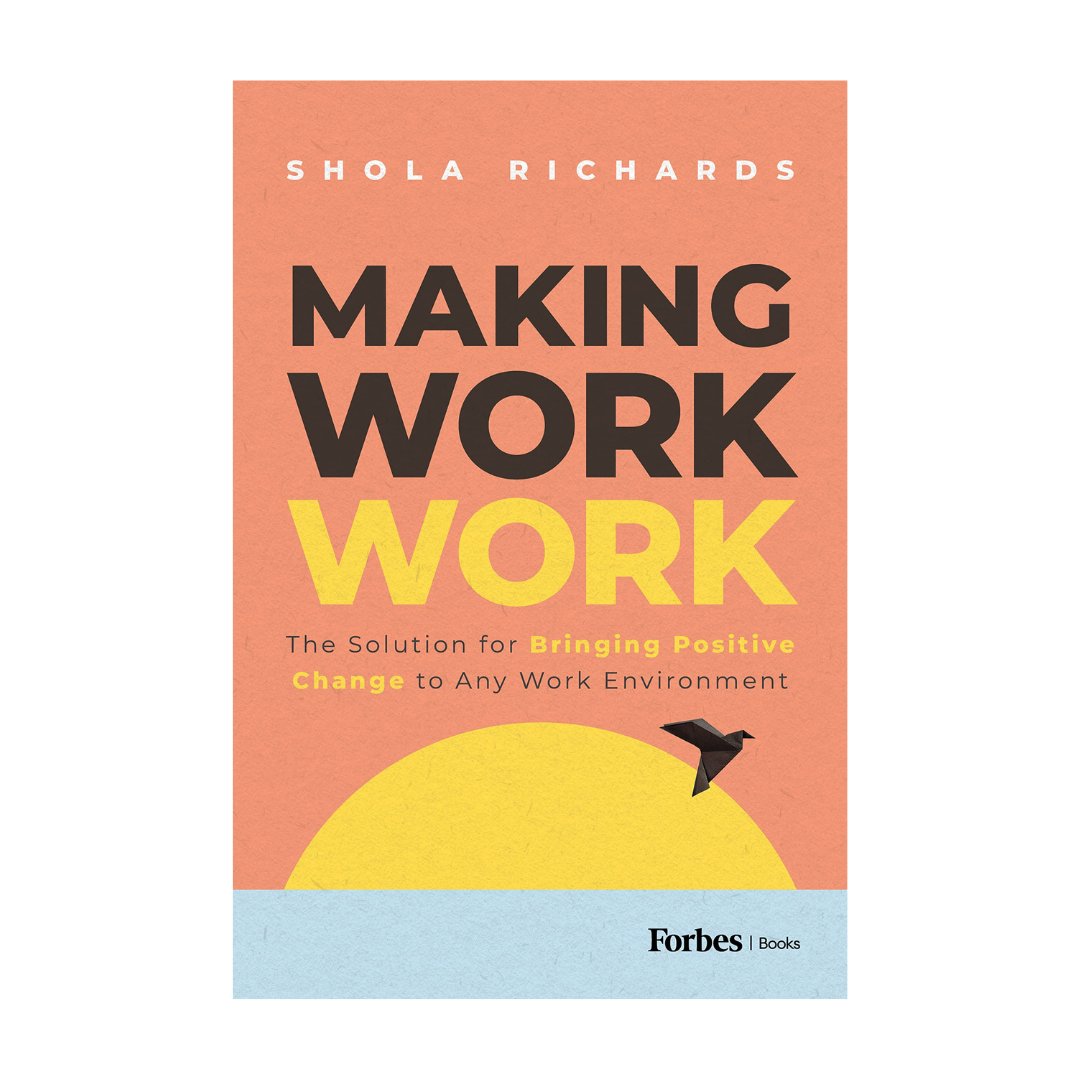 Forbesbooks
Making Work Work
$29.99
In Making Work Work, an internationally recognized leadership consultant offers solutions for creating a more positive professional environment using kindness and mutual respect.
Shola Richards had reached the end of the road: after nearly two years at a toxic job, he felt numb and suicidal. So he quit and focused on inspiring current and future leaders in all stages of their careers to start a workplace movement around positivity.
This empowering guide presents Richards's strategies along with actionable plans. His keys to success include banishing blame and excuses, relentlessly respecting ourselves, maintaining work - separation, recognizing the benefits of having true and lasting friends at work, taking the time to appreciate our colleagues, and dealing with difficult people like bullies. A series of exercises will help you move toward meaningful action.
This encouraging book is a call to action built on a foundation of positivity.