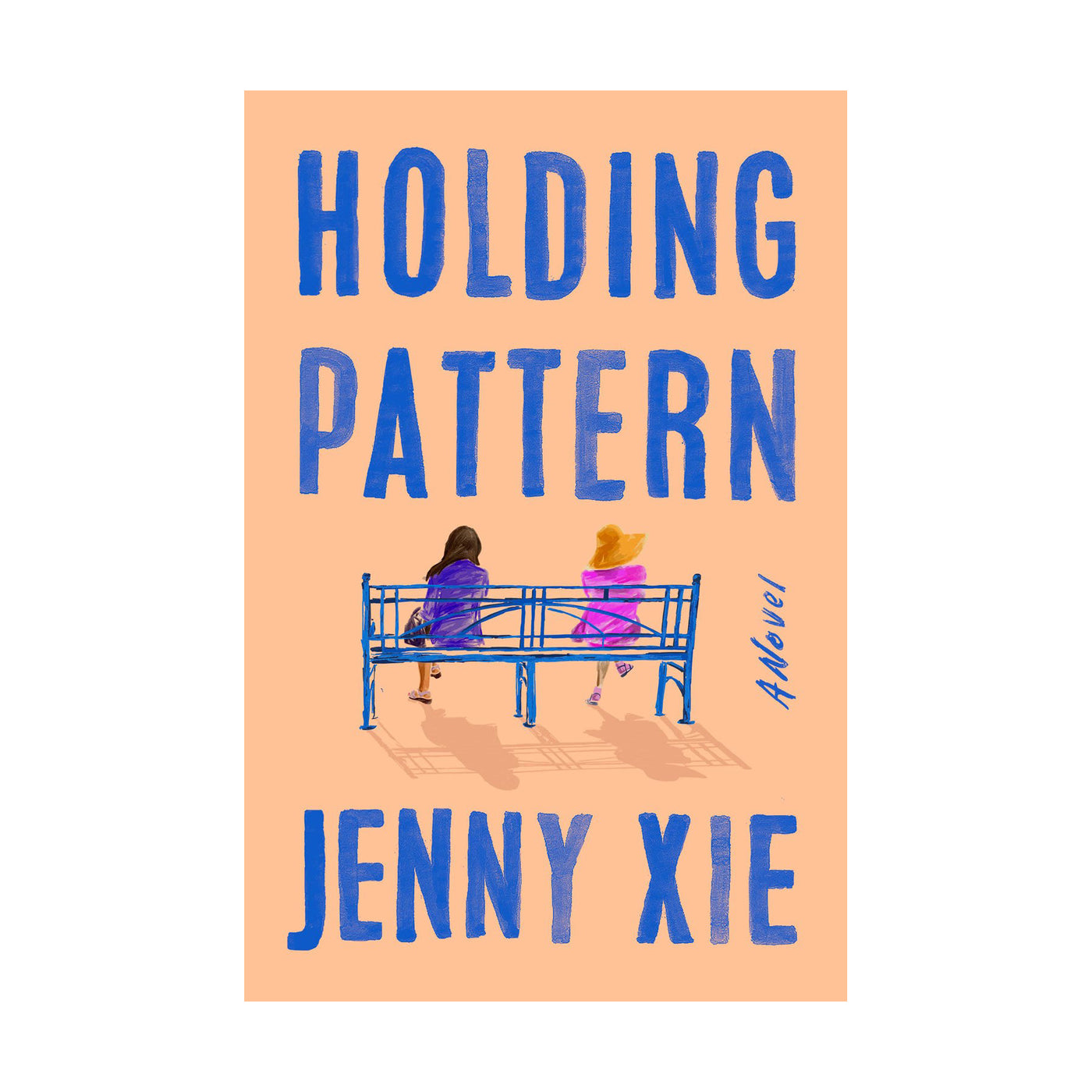 Riverhead
Holding Pattern
$28.00
Holding Pattern. Noun.
1. A state of suspended progress.
2. The awkward way your mother tries to hug you now that you live with her. Again.

Kathleen Cheng has blown up her life. She's gone through a humiliating breakup, dropped out of her graduate program, and left everything behind. Now she's back in her childhood home in Oakland, wondering what's next.

To her surprise, her mother isn't the same person Kathleen remembers. No longer depressed or desperate to return to China, the new Marissa Cheng is sporty, perky, and has been transformed by love. Kathleen thought she'd be planning her own wedding, but instead finds herself helping her mother plan hers—to a Silicon Valley tech entrepreneur.

Grasping for direction, Kathleen takes a job at a start-up that specializes in an unconventional form of therapy based on touch. While she negotiates new ideas about intimacy and connection, an unforeseen attachment to someone at work pushes her to rethink her relationships—especially the one with Marissa. Will they succeed in seeing each other anew, adult to adult?

As they peel back the layers of their history—the old wounds, cultural barriers, and complex affection—they must come to a new understanding of how they can propel each other forward, and what they've done to hold each other back. Brilliantly observant, tender, and warm, Holding Pattern is a hopeful novel about immigration and belonging, mother-daughter relationships, and the many ways we learn to hold each other.
Author: Jenny Xie.
ISBN: 9780593539705