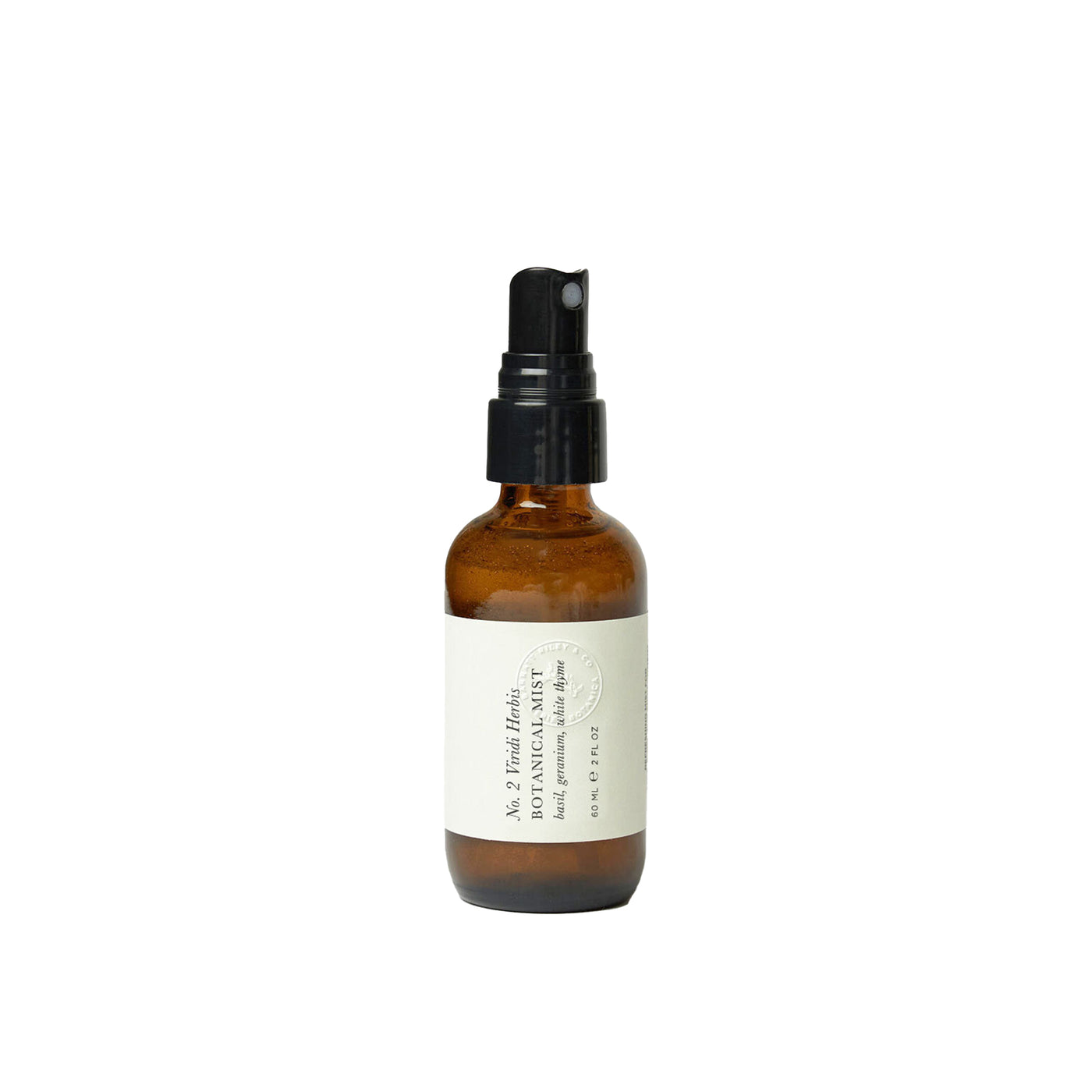 Barratt Riley & Co LLC
Botanical Mist - No.2 Viridi Herbis
$32.00
Refreshing botanical mist for the face, body, and environment
Perfect for use at home, at work, in the car, in the lockerroom, and on the yoga mat—to refresh and cleanse, awaken the senses, and calm the spirit.
100% plant-based formulation.
Made entirely of botanical extracts and essential oils.
Contains no water or preservatives.
Size: 60ml (2 fl. oz.)
Ingredients: Hamamelis virginiana extract, natural fragrance (100% pure essential oils), vegetable glycerine, vitamin E.
Note: This product contains pure essential oils. Consult a physician before using essential oils if you are pregnant, nursing, or have a medical condition.