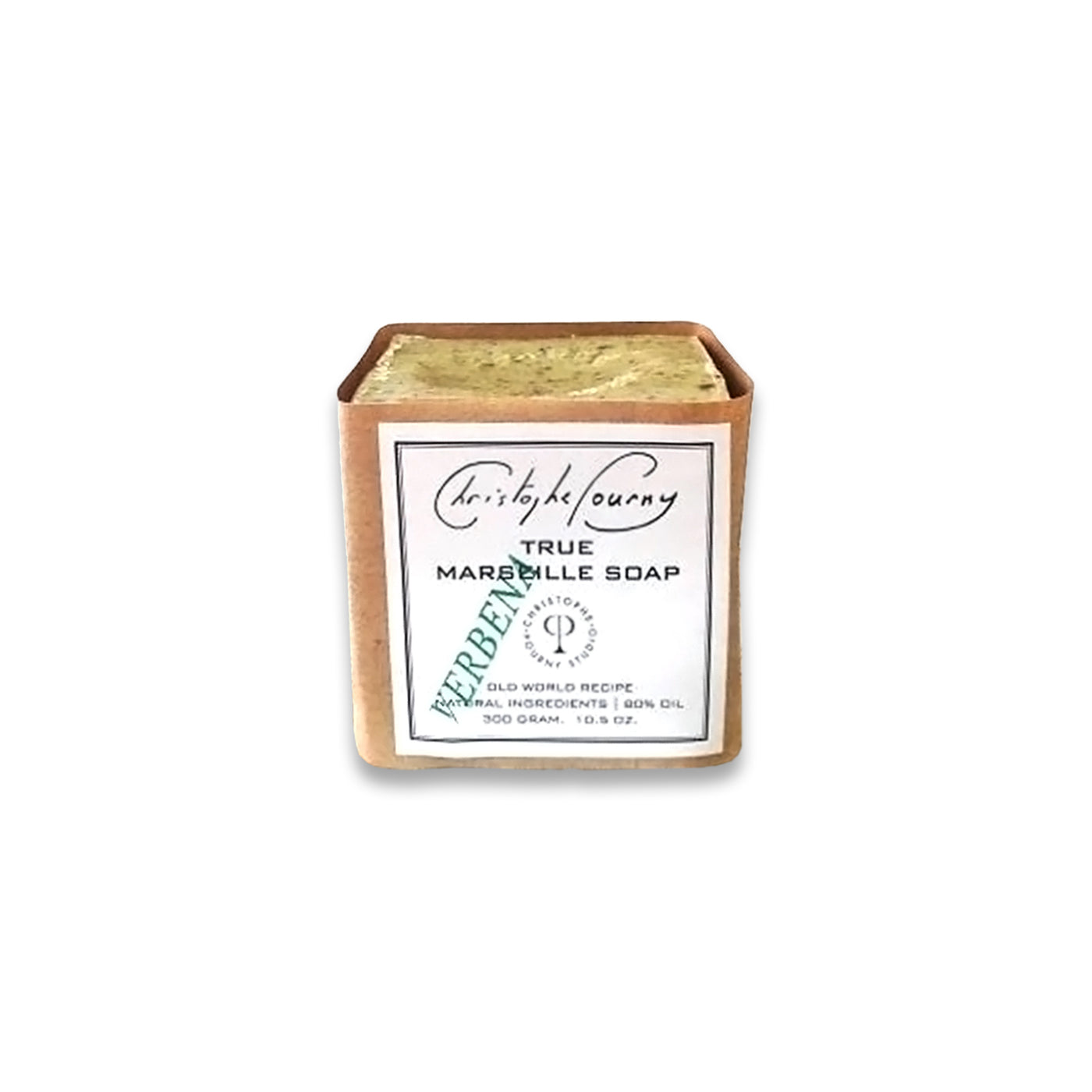 Christophe Pourny
Marseille Soap - Verbena
$20.00
Savon de Marseille is a signature product from the South-Western region of France.  The ancient Greeks first used Olive Oil as a form of soap, which led to the first Olive Oil soap factory being established in Marseille in the 6th century. These soaps are made from natural ingredients like Olive Oil and pure essential oils. 
Fresh flowers from Southern France are pressed into each bar of Marseille soap which create an aromatic scent that fills the room. The high olive oil content moisturizes skin as it cleanses. Gentle enough to use on delicate laundry, it is a natural choice for cleaning clothes.
Uses: Can be used as a facial or body soap or to clean laundry.
Details: Each bar is wrapped in wax coated paper, labeled, and hand stamped with the scent.