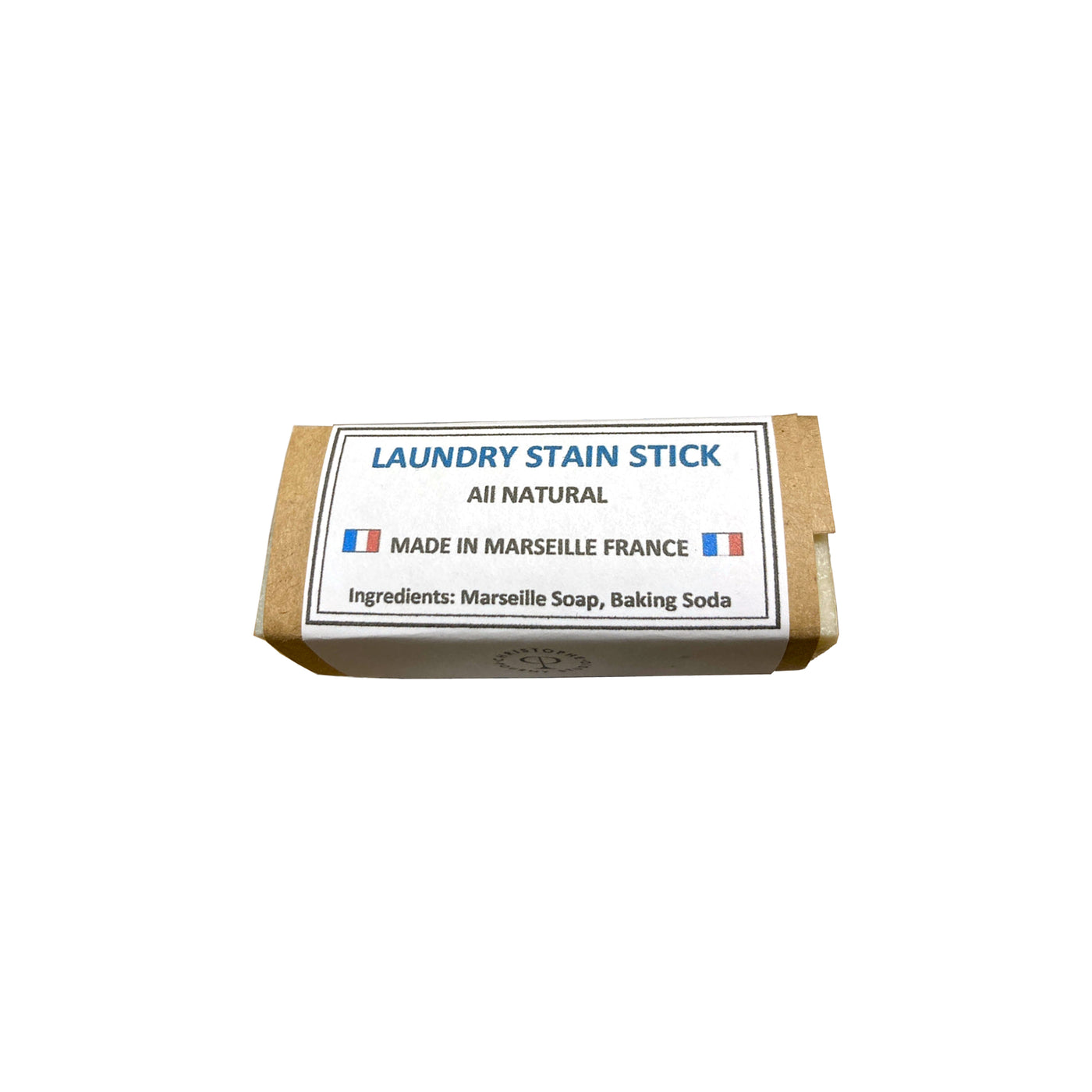 Christophe Pourny
Laundry Stain Stick
$9.50
This all natural stain remover by Christophe Pourny is a long lasting solid stick used to pre-treat stains before laundering. Simply wet stick or stain and rub in circular motion until lather appears. Peel paper label back or slide stick as needed.
Applying stain stick asap will increase the effectiveness to remove stain. For use on coffee, blood, grass, and food stains. Safe on all fabrics.
Made by hand in Marseille, France.
Size: 
1" x 1" x 3"
Ingredients:  Marseille Soap, Baking Soda.